Rapid Formulation Process: Products in Weeks—Not Months.
Our unique Rapid Formulation Process means that you get your product to market faster and more efficiently than ever before. With our fast turnaround times, quality control and superior customer service, our team is ready to support you every step of the way in bringing your idea to life.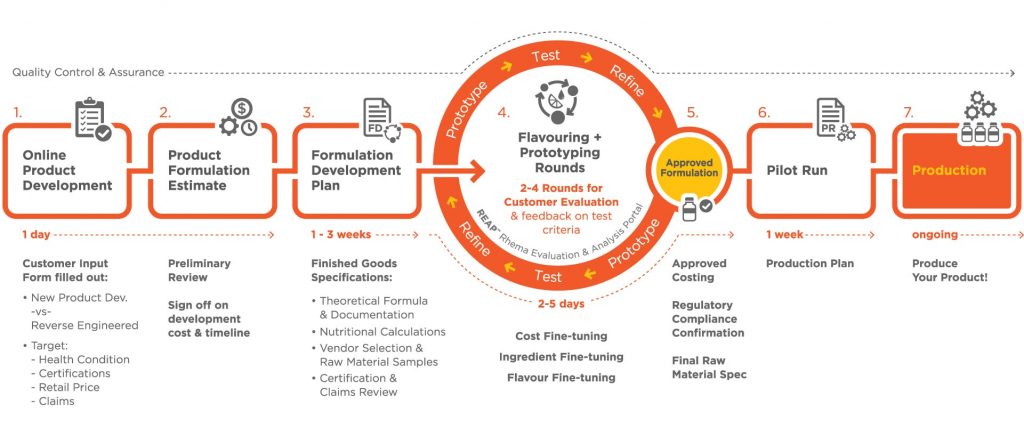 TIME ON YOUR SIDE
Time is always a critical element in a path to a new product.  Rhema works tirelessly to reduce product development timelines by providing ballpark quotes and initial prototypes in an accelerated timeline.  We know how critical "first to market" can be and how an ongoing supply of product keeps your business going. 
Start with the Rhema Online Product Builder to get the process started.
A FORMULA ON YOUR SIDE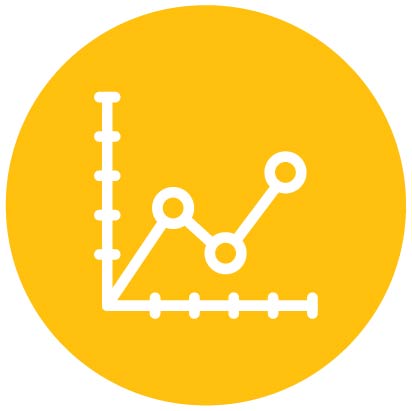 CREATIVE FREEDOM
TO MARKET SUCCESS
If you are new to the natural products industry, Rhema can formulate your product from scratch. We leverage industry trends, science and regulatory expertise to incorporate key ingredients at efficacious dosage levels in an optimal dosage format that will suit your market needs.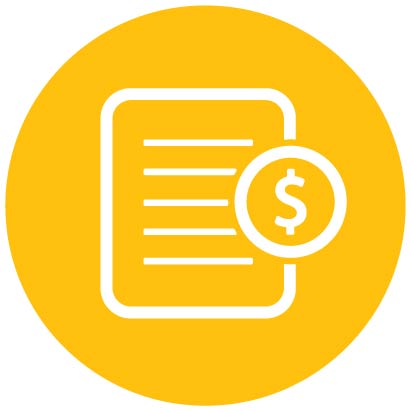 CONCEPT TO COMERCIALIZATION
If you have a concept and a few key ingredients you want to include, we can round out your formula to make it a winner.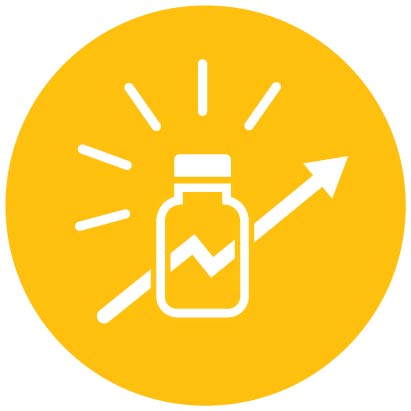 PRODUCT IMPROVEMENT
We consistently strive to manufacture the best products for our customers. We can help you revitalize an existing formula with new ingredients or new flavour profile and help you extend its life cycle.