Products you'll be proud to put your name on.
Rhema made products include powders, capsules, tablets and gummies. We create just the product you need, you proudly stamp your name on it and off you go to the races.
Read on for more product specifics below.
Just want to get started?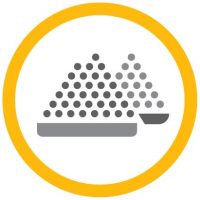 We have two separate powder filling lines and a wide range of container sizes to accommodate your requirements. The programmed fill weight and selected auger ensure that the powder flows with exceptional accuracy. Augers of different sizes boost filling speeds, allowing us to pump up efficiency. Our powders can fill up jars and soft plastic, resealable gusset bags – you take your pick.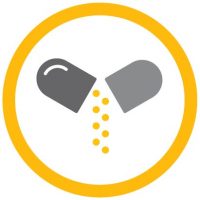 We have two high-speed fully automatic and four semi-automatic encapsulators. Our high-speed encapsulators can produce up to 80,000 capsules per hour and the semi-automatic machines average 15,000 capsules per hour. We can optimize production thanks to the design of our compression and encapsulation suites. We choose which equipment to use based on the size of your order and the characteristics of the blended materials we are working with. We can create capsules from size #3 to "00". Choose between clear and coloured vegetable, gelatin and porcine capsules.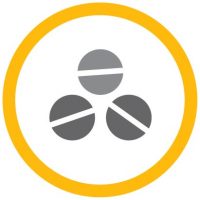 We currently have seven tablet presses including two DD series Sentry 23, two higher speed Manesty Express 20s, D16s and a BB3B. These presses can produce round, caplet and oblong shaped tablets.
Round sizes vary between 1/4" to 7/8" in diameter ranging from 120 mg to 2700 mg.
Large oblong tablets have a size of 7/8" by 3/8" and can range up to 2300 mg.
Dealing with fluffy ingredients or raw materials that aren't really compressible? Not a problem for our presses. They can pre-compress materials to give them the tablet hardness they need. Our variety of tablet press machines gives us the ability to achieve specific hardness parameters at the most efficient rates. We capitalize on part interchangeability, operator knowledge, and consistency. We also specialize in the manufacture of chewable flavoured products. Drawing from a vast assortment of flavours and sweeteners, our Product Development Team can craft chewable tablets that taste great and give off the right mouth feel. Click here to learn more about our expertise in flavour.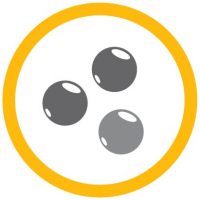 Coated tablets have many benefits… They are more stable chemically as the coating provides additional protection against air, light and moisture.
They give off less smell.
They look better.
They have a longer shelf-life.
And perhaps most importantly for your customers, they are easier to swallow.
We offer standard coating (release within one hour) and delayed-release coating (release for up to a six hour period). We use only water-based coatings completely free from chemical solvents. Pick from clear or coloured coatings. Similar to the rest of our manufacturing operations, our coating department can accommodate both large and small commercial batches.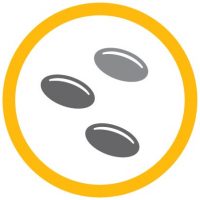 Another option is enteric coated softgel capsules. If you're selling EFAs, and enjoying the strong sales growth in this category, take things up a notch with the extra advantage of enteric coating:
Gets rid of those unpleasant fishy smells. It works great for other pungent or otherwise unpleasant tasting compounds too.
Protects the core from disintegrating in the stomach. Instead, the contents release in the small intestine, the primary site of absorption for many nutrients.
Your customers will get the fullest benefit possible from your product. Our enteric coatings use only aqueous based GRAS (Generally Recognized As Safe) materials. We can provide vegetarian coating options too.
Please fill out the Rhema Online Product Builder form to receive a quote on your custom formulation. We will respond back to you within 1 business day. We are here to help!